Management of Suspected Rabies Exposures in Pediatric Patients:
Case Studies, Epidemiology, and Recent Clinical Trial Data
2021 PAS Virtual Symposium
Thursday, May 13, 11:00 AM - 1:00 PM CT
This session will review recent findings on the use of rabies immunoglobulin in pediatric patients as part of postexposure prophylaxis for prevention of rabies disease, discuss the epidemiology of adult versus pediatric patients receiving rabies immunoglobulin in the US, and highlight representative cases of patient wound patterns and treatment considerations for suspected rabies exposure.

Agenda:
11:00-11:30
James Linakis, MD, PhD: Provide an overview of rabies disease state and primary results of recent clinical trial results on safety, tolerability, and efficacy of rabies immunoglobulin (human rabies immune globulin (HRIG150)) when used as part of postexposure prophylaxis in pediatric patients with suspected exposure to rabies virus.
11:30-12:00
Nicholas W. Hobart-Porter, DO: Present case examples of pediatric patient presentations with indication for postexposure prophylaxis, and their effect on dosing and administration considerations to ensure appropriate use and protection.
12:00-12:30
Rita V. Burke, PhD, MPH: Present epidemiology of pediatric and adult patients that receive rabies immunoglobulin in the US, and differentiating patient characteristics associated with each population.
12:30-1:00
Roundtable discussion and panel Q/A

Featured Speakers: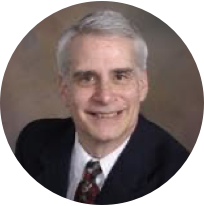 James Linakis, MD, PhD
James Linakis, MD, PhD is recently retired following an illustrious career as anInjury Prevention Center researcher, Associate Director of Pediatric Emergency Medicine at Hasbro Children's Hospital,andProfessor of Emergency Medicine and Pediatrics at The Warren Alpert Medical School of Brown University. Dr Linakis received his PhD in medical biopsychology from the University of Oregon Health Sciences Center, and his medical degree from Yale. Dr Linakis completed a residency in pediatrics at Yale-New Haven Hospital and a combined fellowship in pediatric emergency medicine and toxicology at Boston Children's Hospital. Dr Linakis has authored over 100 peer-reviewed articles in prestigious journals such as JAMA, JAMA Pediatrics, Pediatrics, and Annals of Emergency Medicine.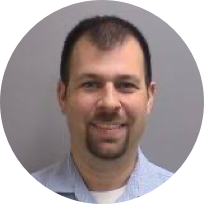 Nicholas W. Hobart-Porter, DO
Nicholas W. Hobart-Porter, DO, is a pediatric emergency medicine physician with Arkansas Children's Hospital. Dr Hobart-Porter is also an Assistant Professor and Fellowship Program Director at the University of Arkansas, College of Medicine. Dr Hobart-Porter obtained his Doctor of Osteopathy at the Kansas City University of Medicine and Biosciences, following which he completed a residency in general pediatrics and a fellowship in pediatric emergency medicine at the University of Arkansas for Medical Sciences. Dr Porter is an accomplished emergency medicine clinician and research investigator – he has presented extensively at conferences of the American Academy of Pediatrics and Pediatric Academic Societies, and has authored articles in prestigious journals including the American Journal of Emergency Medicine and Pediatric Emergency Care.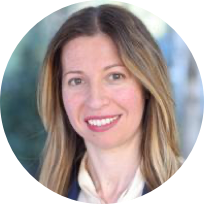 Rita V. Burke, PhD, MPH
Rita V. Burke, PhD, MPH, is Assistant Professor of Clinical Preventive Medicine at the Keck School of Medicine at the University of Southern California (USC) where she teaches classes on disaster management, violence and public health leadership, and leads research in disaster preparedness for children (especially those with access and functional needs), as well as epidemiology of pediatric trauma-related injury. Dr Burke was previously Assistant Professor of Research at USC's Children's Hospital Los Angeles, where she led all research efforts in pediatricdisaster management and injury prevention. Dr Burke received her MPH and PhD in epidemiology from the University of California, Los Angeles (UCLA). Dr Burke has published over 60 peer-reviewed publications, presented over 50 abstracts at local, state, and national conferences, and authored several book chapters. She serves onseveral national professional association committees, including the Research and Planning Committees for the Pediatric Trauma Society, and the Epidemiology and Disaster Response committees of the American Public Health Association.